Bodybuilder
&
World Masters Heavyweight Champion
1999 - 2000 - 2001 -2002 - 2003

USA National Champion
1986 thru 2004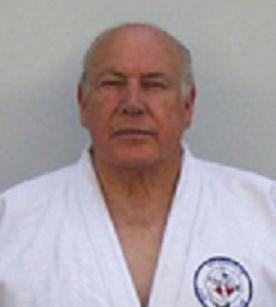 Ferd Tihista - A Six degree Black Belt
At age 76, Ferd is not only still active but has yet to taste defeat. Ferd's matchless record of consecutive World Championships is unprecedented in the Annuls of Judo.
At 270 pounds and with a 55" chest, Ferd's Herculean Image is intimidating, indeed. Infrequently, would-be opponents have dared to challenge him over these many years, but if they did the match ended with a momentary Take-Down and Pin.
This month Ferd will bring to a close his peerless career in Austria's World Championship.
We wish him well for Ferd Tihista is a:
Icon for all Ages